July 2018
| Sun | Mon | Tue | Wed | Thu | Fri | Sat |
| --- | --- | --- | --- | --- | --- | --- |
| 1 | 2 | 3 | 4 | 5 | 6 | 7 |
| 8 | 9 | 10 | 11 | 12 | 13 | 14 |
| 15 | 16 | 17 | 18 | 19 | 20 | 21 |
| 22 | 23 | 24 | 25 | 26 | 27 | 28 |
| 29 | 30 | 31 | | | | |
Calendar


More specifically, how do you like 3D better then 2D. What's your favorite starter just by glimpse. And any other shit you wanna talk about! I for one think the 3D is going to be amazing but that's just me. I also think I am going to start with fennikin even tho I never start with the fire starter. I have a good feeling about fennikin.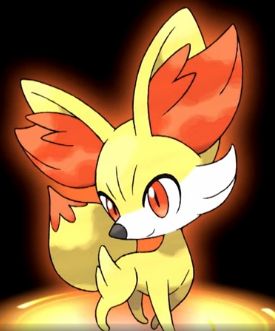 The 3D looks awesome, I loved Colosseum and XD. I also want Fennekin.
God




Posts

: 1073


Join date

: 2012-10-29



X and Y seriously looks like it will be fun. I like the 3D because well... Trollestia beat me to the punch on the reasoning. I'm really curious how they're going to work with the speculated and mostly likely true DNA theme. I've read some people drawing references from Yggdrasil as well as the three germ layers of embryogenesis. From what I've gathered they're pretty well grounded speculations.
I honestly can't decide on a starter. I don't really want Fennekin because foxes are kinda overdone for me. Chespin... It took me a bit to get used to it but I'm scared it'll end up looking like Alvin the Chimpmunk or something. I'm mostly looking at Froakie because frogs are fucking awesome and it has glasses/a moustache.



Posts

: 166


Join date

: 2012-11-02


Age

: 25


Location

: Anywhere but the desert



Nice! It seems froakie is the fan favorite so far.
So far I've yet to make a verdict on the 3D angle, but Colosseum and XD are high on my list of Pokemon games so anything goes. I've retracted my statements about the starters until I see the evolutions (originally wanted to go with Alvin the Chipmunk but who knows where that'll end up). I'm quite curious as to where they're going to go with the story and such seeing as I greatly enjoyed Gen V's plotlines.

All in all, October is a ways away, and so I wait.



Posts

: 429


Join date

: 2012-10-31


Location

: next to a piano



I think the 3D will be great, I'm getting froakie because frogs are beanz yo.
Duane




Posts

: 478


Join date

: 2012-10-29


Age

: 22



I'm sure these evolutions will look legit. But that's just because I think so. No support behind it at all. XD
Also In honor of Wind Waker HD I'm naming my Froakie, Zephos after the wind god that happens to be a frog.
Duane




Posts

: 478


Join date

: 2012-10-29


Age

: 22



Yeah yeah, you learn the wind requiem from him if I remember correctly.


Similar topics
---
Permissions in this forum:
You
cannot
reply to topics in this forum